Desperate to stand out in a family of overachievers, beautiful, bigoted, and bitchy Carmen DuPrè will do anything to leave the "hellhole" high school she works in—even if it means getting groped by a geezer who promises her a promotion.
She's not worried about things getting out of hand though—if there's one thing Carmen knows, it's how use her looks to get what she wants—including courtside Lakers seats and diamond jewelry—from attentive men she cares nothing about.
But when a devastating medical diagnosis threatens to permanently knock her off her pedestal, Carmen might have to trade her looks for her life—and she's not sure a life without beauty is worth living—which is why she's risking hers by ignoring her doctor's advice.
Is it coincidence or divine intervention when a sexy stranger walks into her world insisting there's a whole lot more to Carmen DuPrè than what's on the surface? If it's not too late for her to turn things around, her mysterious guardian angel wants to dish out some serious schooling in a few subjects Carmen knows little about—like faith, hope…and love.

Available in print and e-book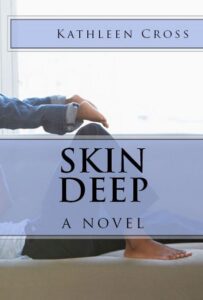 Biracial but white-looking, Nina Moore is the daughter of a rich and famous black musician and a deceased white women no one in the family will talk about.
Burdened with secrets her father refuses to divulge, Nina finds that while she's living as a black woman in white skin, she's attracting the wrong men, receiving privileges she didn't earn and running from a past she didn't create.
After dumping her colorstruck fiancé, Nina falls for Ahmad Jefferson, a sexy and intriguing ex-convict and single father who has no love for white folks and won't give her the time of day.
While Ahmad focuses on raising his young daughter alone, he makes it clear his friendship with Nina will never develop into anything more, and as he searches for a "real sista" to invite into his life, Nina uncovers a family secret that threatens to loosen her hold on everything that has ever held her upright.
        
Available in print & e-book